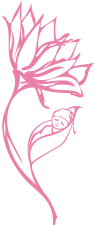 Christine L. Kenyon,
MA, IBCLC
Lactation Consultant
My approach is to provide gentle guidance and carefully listen to your concerns and goals as a parent, as this is your experience.  I'm here to support you with evidence based practice in the way that best fits your individual needs. Your care plan will be devised taking into consideration your lifestyle and what works for your particular family. 
Why an In-Home Consultation?
I have found many new mothers would prefer to have a lactation consultation in their home.  It can be comforting when you are sleep deprived and in the process of healing from a prolonged labor or major surgery. Many mother's request home visits who have limited mobility, have had a traumatic birth experience, have a premature or low birth weight baby, or multiple births.   Others simply would like me to evaluate the set up in which they feed because proper body mechanics is important to avoid back, neck and shoulder pain. This can be common as a result of nursing in an improper position several times per day. Learning how to breastfeed and care for your baby takes time. By having a consultation in your home, you have the benefit of having a more relaxed experience as well as scheduling your appointment around your baby's feeding time.
If you have special circumstances that you are concerned about and want to discuss before your due date, prenatal consultations are available. Some women have flat or inverted nipples, are having a scheduled c-section or having multiples and would like to discuss potential challenges ahead. Establishing a relationship with their lactation consultant before the baby is born can help ease concerns and ensure consistent advice and support.
All Initial appointments begin with a brief discussion of the mother's labor experience and medical history. Observation of baby's latch and ability to transfer milk at the breast is assessed. We will review one or more breastfeeding positions to ensure the most comfortable latch for mother and proper alignment for baby, with an emphasis on body mechanics. This will allow baby to obtain the optimal deep latch to enhance baby's ability to transfer milk well to become an efficient feeder. Your baby will be checked for any oral anomalies. Similarly, mother will be checked for any breast issues. When appropriate, baby will be weighed before and after a feeding to assess quantity of milk transfer. A breastfeeding care plan will be written and provided with recommendations. 2 weeks of unlimited telephone and email support will be included with the initial consultation. A report will be faxed to your baby's doctor (and your OBGYN if necessary). The initial consultation typically last between 1 ½-2 ½ hours, depending on the challenges and needs of the mother and baby. Follow-up consultations can be scheduled if needed to assess progress. These typically last 45 min – 1 hour.
20 minute consultations are also available for repeat patients depending on the issue at hand. Mini consultations can also be available for first time patients, as long as a feeding assessment is not required. Common topics appropriate for mini consultations include: How to transition baby from breast to bottle, weaning, bottle rejection, teething, sleep habits, pumping and storing breastmilk, etc.
Telephone & Email Support:
Phone consultations can be scheduled for any day of the week, and are also available to new patients for a variety of topics, including those above. I also offer email support for quick questions free of charge to already existing patients. If the question requires more in-depth communication, a telephone consultation will be made.
I will provide necessary coding and documentation for you to submit to your insurance provider. It's best to contact them before your consultation in order to find out what is covered. Typically a portion of the lactation consultation will be covered.
The following are some of the more common breastfeeding problems that I help with:
Challenges Mothers May Experience
• Sore, cracking, or bleeding nipples
• Low Milk supply
• Overactive Let-down
• Blocked milk ducts
• Mastitis
• Yeast infections
• Breast surgeries
• Polycystic Ovarian Syndrome
• Large, flat, or inverted nipples
• Multiples
Challenges Babies May Experience
• Excessive weight loss/slow weight gain
• Labor and delivery medication
• Jaundice
• Breast refusal
• Difficulty latching
• Bottle preference
• Prematurity
• Low birth weight
• Tongue-tie
Travel Areas:
I am available for home visits 7 days a week. I'm located in the East Bay and can travel to the following areas to provide home visits: San Ramon, Danville, Walnut Creek, Concord, Pleasant Hill, Lafayette, Moraga, Orinda, Berkeley, and Oakland.